Incoming Howe sophomore Marissa Agee is starting to compile quite the resume for an amateur track athlete. Recently, Agee qualified as part of a relay team to the AAU National Meet to be held in Des Moines, Iowa from July 29 – Aug 4. The 4x800m relay team took the gold medal with the second-fastest time in the nation of 9:53.63 in Abilene, Texas.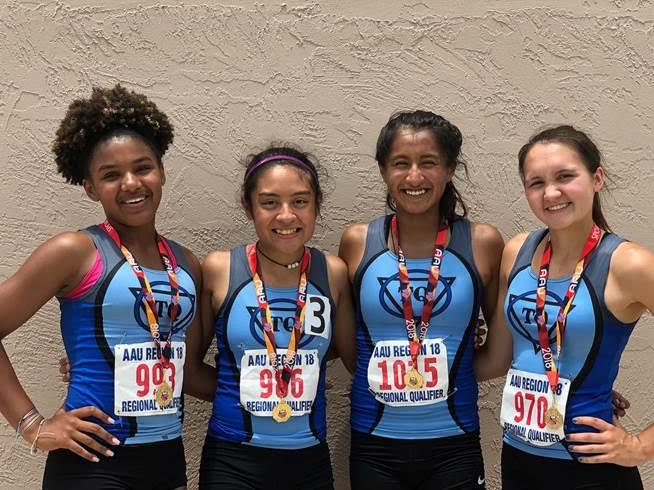 This spring, after making it to the area round of track for Howe as a freshman running varsity, she wanted to continue running and competing, therefore, she found a summer team called Team Quest to not only continue competing but improve and enhance her performances. She and her father Brian became interested in Team Quest due to Kelcie and Natalie Simmons, a pair of sisters from Leonard that also went through their program and dominated North Texas in track events.
"We were looking around for more training, then we found summer track and that seemed to be more affordable and lasted all summer," said Brian Agee. "And then if you improved, you got an invitation to run indoor track."
Marissa Agee said that she was nervous during her first trip to Team Quest because she knew that she wouldn't be the fastest girl there. The training is much more difficult than what she's been used to in high school. She says that she doesn't particularly like practice running but is driven by competition.
Agee had never run an 800-meter event before going to Team Quest, but placed third in the first race she was in among athletes from all classifications, not just 3A. Because of her outstanding performance in the 800 meters, the distance coach took her and teamed her with other similar runners such as Jamison Gladney, Cassandra Cruz, and Suzanne Ramirez who eventually would combine to run the second-fastest time in the nation. In her freshman varsity year, she was a member of the 4×200 relay and the 4×400 relay but now feels like she's found her race.
Upon laying claim to the 800-meter race, she's now working on perfecting that race. As a matter of fact, she placed fifth in the USATF division event in Lancaster which will send her to the Regional 12 Junior Olympic Championships in San Antonio starting tomorrow.
"We just thought we'd run the USATF event as a tune-up and run unattached with no team affiliation," said Brian Agee. "We went and she got third in the 800-meter individual so we're going to go to San Antonio and if she does well, she could earn a right to go to the USATF Junior Olympics in North Carolina."
Agee is currently working out twice per day lifting weights combined with a mile run for breakfast. In the afternoon, she has Team Quest practices where she was running 20-25 miles per week until recently cutting the distance down to work on more speed. Last week she was very close to breaking a 6-minute mile which is quite the accomplishment.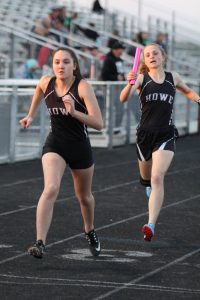 "Training at this intensity, she definitely has to have the right vitamin mix, proteins, and has to stay hydrated," said her father. "It's really hot – training is difficult in 100-degree weather. She's drinking Pedialyte and coconut water."
The Howe Lady Bulldogs track team should be highly competitive in 2019 with the return of Agee, Kacie Segleski, Jamie Taylor, and Bethany Masters. Sidney Rector, who was injured late in the season will also return to form a dynamic relay team.
Agee moved to Howe in the summer of 2013 from Anna. She's currently second in her glass grade-wise and is hoping to become the valedictorian of her class over the next three years. Agee was once awarded the HMS Award for the top student. She's also the president of the Business Professionals of America.
"I definitely like Howe better," said Agee. "At first, I was really shy, but I liked it because it's smaller."
Her goal is to run track in college and prefers to stay in Texas. Her Chickasaw heritage could help her in that area as well.
Her father said that the reason they even participated in summer track was to improve for next track season so that she can shine as a Howe Bulldog. They've already begun talking with the track coaches and requesting to run the 800 meters next season. One Howe coach, Derek Lands, may want to have a discussion with her as she was also a varsity basketball player a year ago and one would think Coach Lands would like for her to not be a one-sport athlete.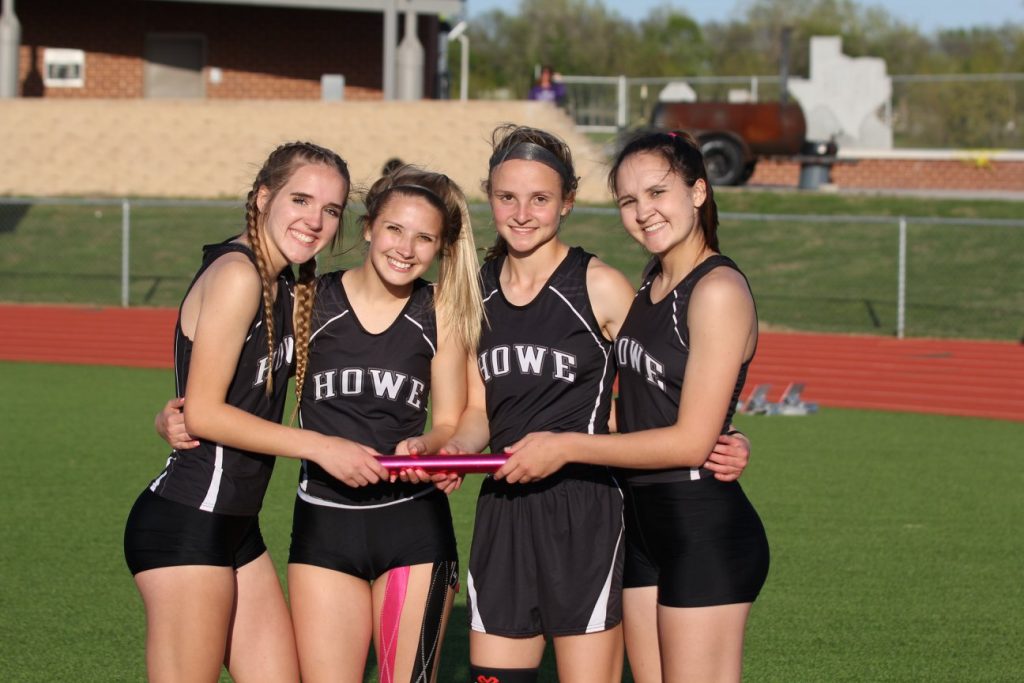 "I still plan on playing basketball, but that does kind of go into the indoor track season," said Agee. "I did like being on the team."
Basketball is a long way away and Agee is focused on one thing right now and that's San Antonio followed by Iowa. If she continues her current 800-meter times and improving upon them, she will have a great shot at qualifying for state over the next three years.
"Our goal is next year," said her father. "We're going next year."