Sherman, Texas – Surrounded by his fellow commissioners, Bill Magers formally announced his re-election bid for Grayson County Judge.
"I am honored to be joined by my fellow commissioners court members in announcing for re-election. This is the most fitting manner in which to announce because our success at the county is due to great team work," said Judge Magers. "We work hard to put personal politics aside in order to serve the taxpayers and the results speak for themselves."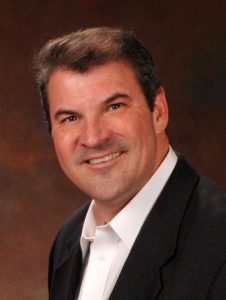 The former mayor of Sherman was elected Grayon County Judge in 2014.
"By continuing to make smart infrastructure investments and living within our means, Grayson County citizens are benefiting from our growth and enjoying a great quality of life," said Judge Magers.
Judge Magers is a lifetime member of the National Rifle Association (NRA), is active in numerous civic organizations and serves as a volunteer coach for youth sports. He and his wife, Angela, have also served as delegates to Republican Conventions and supported numerous conservative candidates and causes at the local, state and national level.
Judge Magers and Angela own the Montessori Academy of North Texas, where Angela oversees all the day-to-day operations. Bill is also an investor in commercial real estate.  They reside in Sherman with their 4 sons and are active members of First United Methodist Church.